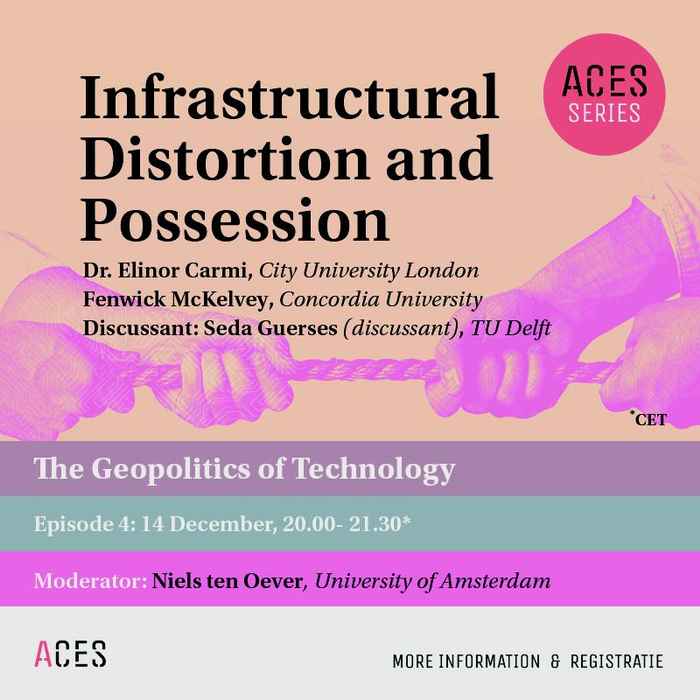 About the speakers
Dr. Elinor Carmi is a Lecturer in Data Politics at the Sociology Department at City University, London, UK. She is a digital rights activist, feminist, researcher and journalist who has been working, writing and teaching on data politics, data literacies, feminist approaches to media and data, sound studies and internet governance. Currently, Dr. Carmi works on the following projects: (1) CO-I on the Nuffield Foundation project "Developing a Minimum Digital Living Standard"; (2) POST Parliamentary Academic Fellowship working with the UK's Digital, Culture, Media & Sport Committee on the project she proposed: "Digital literacies for a healthy democracy"; (3) CO-I on the UKRI Trustworthy Autonomous Systems hub project "Trustworthy Autonomous Recommender Systems on Music Streaming Platforms". Dr. Carmi's work contributes to emerging debates in academia, policy, health organisations and digital activism. In February 2020, she was invited to give evidence on digital literacy for the House of Lords Committee on Democracy and Digital Technologies. In July 2020, Carmi was invited by the World Health Organization (WHO) as an expert on data literacy and disinformation to the first scientific discussion on infodemiology. In addition, her work has been included in reports by NGOs like the UN, Good Things Foundation, Demos and Coding Rights.

Fenwick McKelvey is an Associate Professor in the Department of Communication at Concordia University. His work focuses on the political aspects of digital media, including their translations and regulatory framings. He frequently appears as an expert in the media and in media regulatory hearings. He is the author of Internet Daemons (University of Minnesota Press, 2018), winner of the 2019 Gertrude J. Robinson Book Award. He is a member of the Walrus Magazine Education Review Board. Amidst discussion of the Internet of Things, Fenwick McKelvey studies the Internet as Things. Investigating the machines, bots, artificial intelligence, algorithms, and daemons that make up the Internet's infrastructure, his research takes him from debates at the CRTC to data centres and from Gilles Deleuze to John Dewey. His recent and ongoing studies have focused on the daemons that manage Internet flows and their role in Network Neutrality debates, the new software and social media platforms that mediate political engagement, and the algorithms and AIs that govern the discoverability of online content.
Discussant: Seda Guerses is currently an Associate Professor in the Department of Multi-Actor Systems at TU Delft at the Faculty of Technology Policy and Management, and an affiliate at the COSIC Group at the Department of Electrical Engineering (ESAT), KU Leuven. Previously she was an FWO post-doctoral fellow at COSIC/ESAT, a research associate at the Center for Information Technology and Policy at Princeton University, and a fellow at the Media, Culture and Communications Department at NYU Steinhardt as well as the Information Law Institute at NYU Law School. Her work focuses on privacy enhancing and protective optimization technologies (PETs and POTs), privacy engineering, as well as questions around software infrastructures, social justice and political economy as they intersect with computer science. You can read more about her work on the Programmable Infrastructures Project here.
Moderator: Niels ten Oever is a postdoctoral researcher with the 'Making the hidden visible: Co-designing for public values in standards-making and governance'-project at the Media Studies department at the University of Amsterdam. Next to that, he is a research fellow with the Centre for Internet and Human Rights at the European University Viadrina, non-resident fellow with the Center for Democracy and Technology, affiliated faculty with the Digital Democracy Institute at the Simon Fraser University, and an associated scholar with the Centro de Tecnologia e Sociedade at the Fundação Getúlio Vargas. He also holds the position of Vice-Chair for the Global Internet Governance Academic Network. His research focuses on how norms, such as human rights, get inscribed, resisted, and subverted in the Internet infrastructure through its transnational governance. Niels tries to understand how invisible infrastructures provide a socio-technical ordering to information societies and how this influences the distribution of wealth, power, and possibilities.